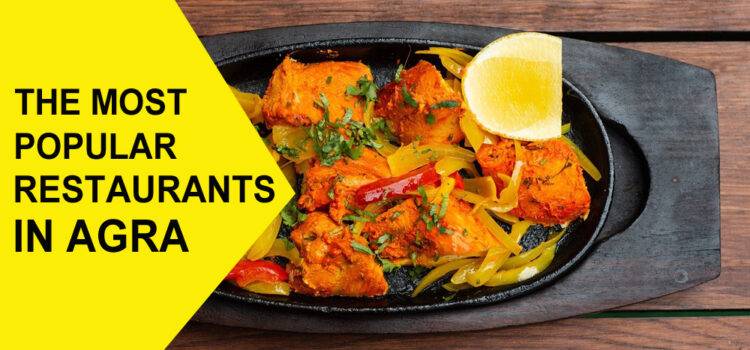 The fame of Agra city is associated only with Taj Mahal which attracts millions of the domestic and overseas tourist every year. As soon as the name of the Agra city strikes to the mind of the tourists, Taj Mahal comes first to any mind as it is one of the Seven Wonders of the World. The story behind this monument is based on love and sacrifice that leaves every tourist enthralled. The architecture of this monument is mesmerizing, but apart from it, this city is known as paradise among connoisseurs, therefore, they come here to satiate their appetite.
After wrapping up the sightseeing, tourists enjoy the cuisine of this city for which it has been famous. Millions of the tourists who come here from round the globe have given their feedback for food and say it has been the best experience in their lifetime and made one of the best places to be around to visit here. This city has many restaurants where you place your order according to your taste.
Some of the restaurants earned their name in specific area like vegetarian or non-vegetarian. Since finding a good restaurant is hard for tourist, a few of the selective names have been provided below so tourists will not find it hard to search restaurants according to their taste and nearby their hotels. Agra city is having both kinds of restaurants which are known for their specific types of food.
Purely Vegetarian Restaurants
Dasaprakash
Dasaprakash in Agra has a few units of this name, which is known for serving its south Indian food. The cleanliness and hygiene are one of the prime factors that attracts tourist therefore you will find always a good number of the people here. The unique selling product of this restaurant is that Thali which is decorated with many food stuffs. All the stuffs are rendered in Thali are so appetizing and mouth-watering. If you happen to be in Agra, it is recommended to you visit this place.
Pind Balluchi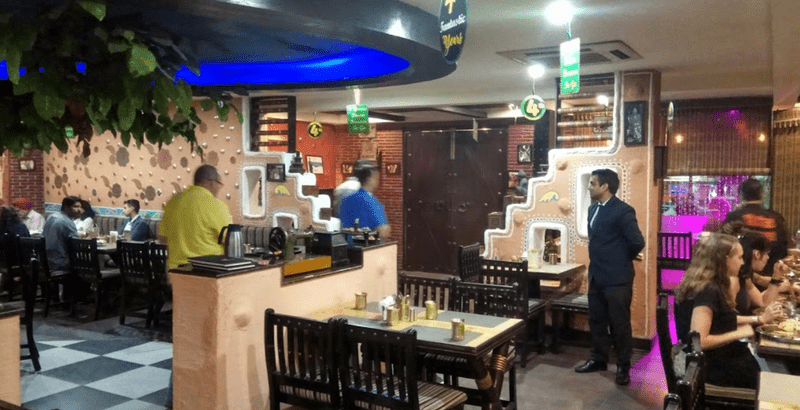 It is vegetarian restaurant which has three units in Agra; one of the most prominent units is situated at the Fatehabad road near the Taj Mahal in Agra. It is highly recommended restaurants on many social media platforms due to its calm ambiance and cleanliness. The food quality and its rendered service are amazing liked by people a lot.
Bikanervala
Bikanervala is one of best vegetarian restaurants in Agra. It is known for traditional foods, sweets and snacks. While having lunch and dinner, I mean it your heart and belly will be satisfied here, and make you happy. This is the right place if you are looking for authentic and nice meal. The good thing about this restaurant is this it is nearby the word famous monument Taj Mahal which has five-minute drive from there. 
Lakshmi Vilas
Lakshmi vilas is highly rated restaurants in this city. As far as its price is concerned, it comes on the list of the budget friendly restaurants but offers south Indian food. The main attraction of this place is Thali which has a wide range of food stuff in it, and it is also served during the both time lunch and dinner. The quality and quantity of the food are preferred by the people a lot as compared to the other restaurants of this city.
Both Vegetarian & Non-Vegetarian Restaurants
Oodles of the Vegetarian & Non-vegetarian restaurants are available in this city which provide an excellent food quality and service that is why they draw a good number of footfalls during the lunch and dinner time.
Pinch of Spice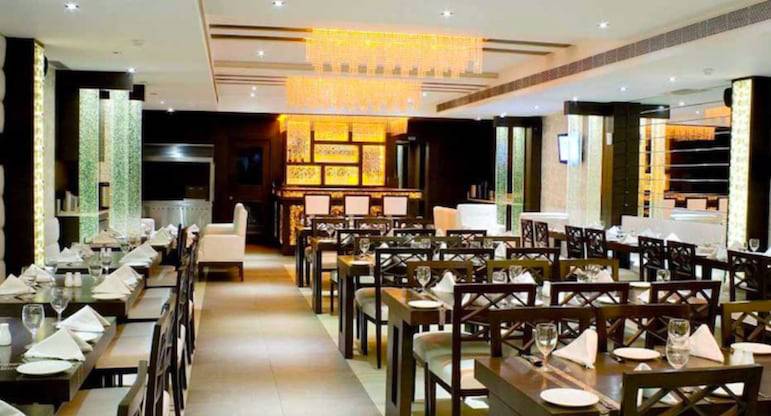 Pinch of spice is one of the leading restaurants in this city which has two units one is situated in the down-town of the city and second unit is located on the Fatehabad road. The kebab is unique selling product which drives a good attention of the tourists, which is delectable. The aroma in gravy and spice put together for the preparation. For the vegetarian people, they have known for many delicious foods. Make sure in this restaurants, you will find a good portion of meal that will be enough for two people. This place is always filled with people as compared to other restaurants.
Taj Mahal Restaurant
Taj Mahal restaurant is one of the oldest restaurants on the Fatehabad road and nearby Taj Mahal. The interior of this restaurant is far better than any other restaurants in Agra city which is quite soothing and relaxing. The theme of this restaurant is mughlai food which is very lip-smacking once you visit this restaurants, you will bring back good memory.
Shankar Ji Restaurant
If you are on the search of good restaurant, this is the right place for you and there you can get delicious meal at affordable price. The food quality of this place is so wonderful that can be unforgettable place for you.
Apart from there are many outstanding places in this city like Maya restaurant, Golden Street, Thaliwala, Salt Caffe, Beep, and many more. Agra, the city of Taj Mahal is a good place for foodies and offers different varieties to explore. If you happen to be here, do visit sadar bazaar as well, there you can enjoy street food.
Rate Your Experience!
[ Ratings:

5

From

3

Visitors ]
Comments Rating
( reviews)
Agra City Becomes A First Choice For Food Travelers