An amazing tour designed especially while keeping two different cities in mind – Agra and Bharatpur. During the sight-seeing of this tour, itinerary maker focused on two things monument and natural beauty (which is known as a paradise for the birds as well as travelers who are bird watchers). Both cities are equipped with world heritage site.
Day 1:  Early morning, leave Delhi for Agra, wherever you stay in Delhi, driver will pick from there at 7:30 A.M. The journey between Delhi and Agra takes around three hours by car. After that check in hotel, and take time for getting freshen up around 20 minutes, after that you can move to visit The Taj Mahal, one of the Seven Wonders of the World, commissioned by fifth Mughal ruler Shah Jahan in memory of his beloved Mumtaj belong to Persia in present day, Persia is recognized as Iran.
From all the corners of the world, travelers come here to see the beauty of this monument which is indescribable and can make us speechless, on seeing this monument, only one word comes that is awesome and cannot take your eyes off this monument, unless your inner soul gets satisfied, you can keep gazing this monument and then you will have enough time to do photography to capture some wonderful moment into your camera.
As you finish your photography, the inlaid work of this monument is mesmerizing and breathtaking. It will be injustice with the beauty of this monument if stones names are not explained like turquoise, lapis lazuli, cornelian, black onyx, mother of pearl, malachite, and the list is going to be so long. All these stones were inlaid into white marble and under the sunlight and the moon light, they sparkle into different color.
As you enter the main mausoleum, you will find filigree work which can make you dumb-founded it is so tiny and spic and span.  On account of these characteristic, it has been enlisted in the in list of the world heritage site as well as one of the Seven Wonders of the World. After spending two hours thirty minutes in the premises of the Taj Mahal, you can move to the Agra Fort.
Agra Fort, the home of Mughal rulers, erstwhile capital of India which remained for around 150 years, and this monument witnessed many ups and downs during the Mughal Dynasty. Many rulers were coroneted and dethroned out there. The construction work of this monument lasted for 95 years and is included in the list of the world heritage site, it is worth-visiting monument, and it attracts million of the tourists every year. After doing sight-seeing of this monument, you will go back to your hotel to overnight stay.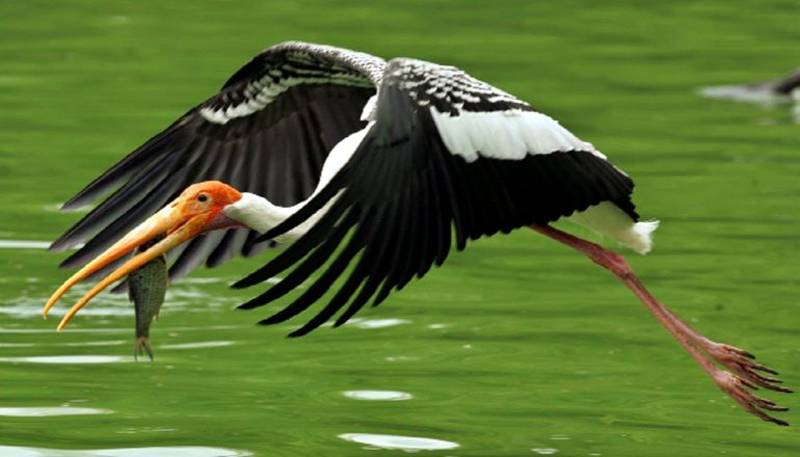 Day 2: After breakfast, at 8:30 A.M., you will board in your car to Bharatpur that will take around one hour thirty minutes. You will straight go to Bharatpur bird sanctuary, which is also known as Keoladeo National Park and spreads over an area of 29 km. it is a perfect home for more than 230 species of birds.  The best time to visit this park from August to November, if you have intention to visit this park to see migratory birds, then an ideal time will be October to November. 
Bharatpur Bird Sanctuary is decorated with countless birds with many species like spotbilled ducks, Dalmation pelicans,ferruginuou, whistling duck, common cranes, sarus cranes, Siberian cranes, dusky warbler, marshell's lora, large tailed nightjar, blackbuck, Indian smooth otter, fishing cat, soft-shelled turtle, and the list goes on. 
After spending three hours in this park, you can drive back to Delhi, which is around 230 km from here. By eight o'clock, you will at your destination.
Rate Your Experience!
[ Ratings:

5

From

1

Visitors ]
Two Day Trip of Agra and Bharatpur From Delhi Itinerary