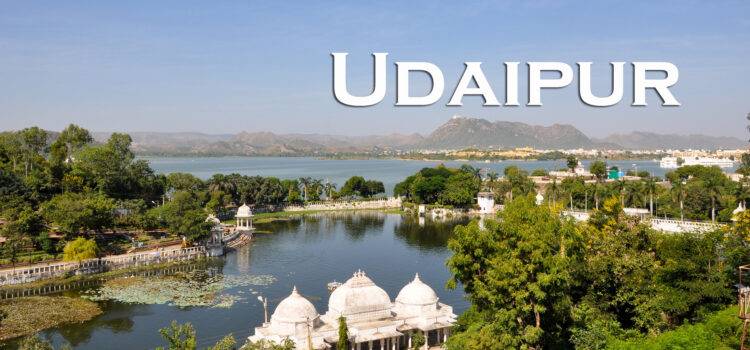 Udaipur city was founded by Maharana Uday Singh ll in 1559 to find a secured place for his capital, therefore, moved his capital from Kumbhalgarh to here. It is situated in the abode of Aravali range which made it highly protected and secured capital of Mewar. It is also known for its culture, history, scenic location, grand edifices, vibrant bazaar, and palatial architecture. It has been both the most iconic and best touristic destination of Rajasthan. Because of its sophisticated lake system, the city is recognized as Venice of the East as well. Thus, millions of domestic and international tourists come here every year. In order to provide you information regarding its worth visiting sites, a few of the most-visited attractions have been explained below. 
City Place
City Palace Of Udaipur is situated on the bank of Pichola Lake; on a hilltop has been an important landmark for tourists to visit. Each generation of Mewar royal family has only added to its beauty by building new structures in its premises. the city palace boasts of medieval, Mughal, and Chinese architecture and within this place, there are eleven places including Moti Mahal, Amar Vilas, Manak Mahal, Krishna Vilas, Bhim Vilas, and so on. It gives an insight of Rajasthan's regal grandeur with mesmerizing structures like courtyard, pavilion, terrace, corridors, beautiful paintings and murals, marvel work, ornamental tiles, attractive mirror work, royal furniture etc. While being in it, one can get an exotic view of the city that can a sight for one's sore eyes as well.
Lake Palace
Lake Palace was built by Maharaj Jagat Singh 2nd who was the 62nd Maharaja of Sisodiya Clan. It took three years to build for his pleasure, now it has been transformed into luxury hotels of India, maintained by Taj Group that offers awe-inspiring view of the Aravali range. Travelers can enjoy boat-ride here which starts from 9 AM to 6 PM. It has been one of the most romantic and iconic places in the Rajasthan so far. It is one of the oldest and largest man-made lakes of Udaipur.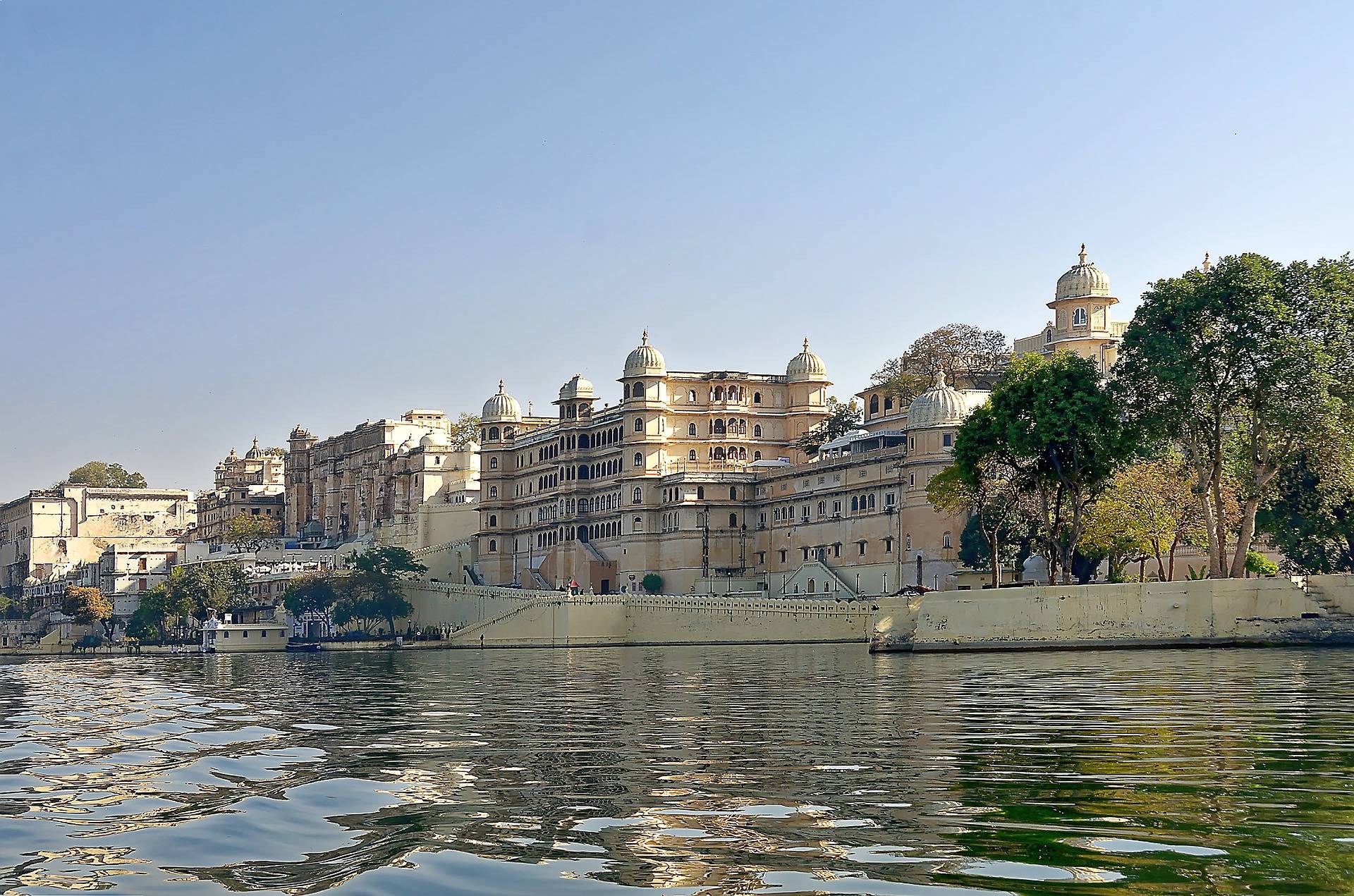 Jag Mandir
Jagmandir is a top must-visit attraction due to its intricate architecture, is situated on the bank of Pichola Lake, and draws millions of tourists every year, built in 17th century. It boasts of many astonishing palaces like, Zenana Mahal, Bara Patharon Ka Mahal, Gul Mahal, and the Garden Courtyard.
Saheliyon ki Bari
Saheliyon Ki Bari is also known as the garden of the maidens built by Maharana Sangram Singh in 18th century on the bank of Fateh Sagar lake for his beloved queen who came here to spend their time in leisure with forty maids for romance and serenity. It is beautifully decorated with kiosk, elephants and a lotus pool. 
Fateh Sagar Lake
Fateh Sagar sprawls around one Km, surrounded by captivating Aravali Range that has been a boon for this city built by Maharaja Fateh Singh which is why it is named after him. It boasts of four islands which are accessible by boat are known for their tranquility and piece and getting to experience scenic sunset has been a unique activity here.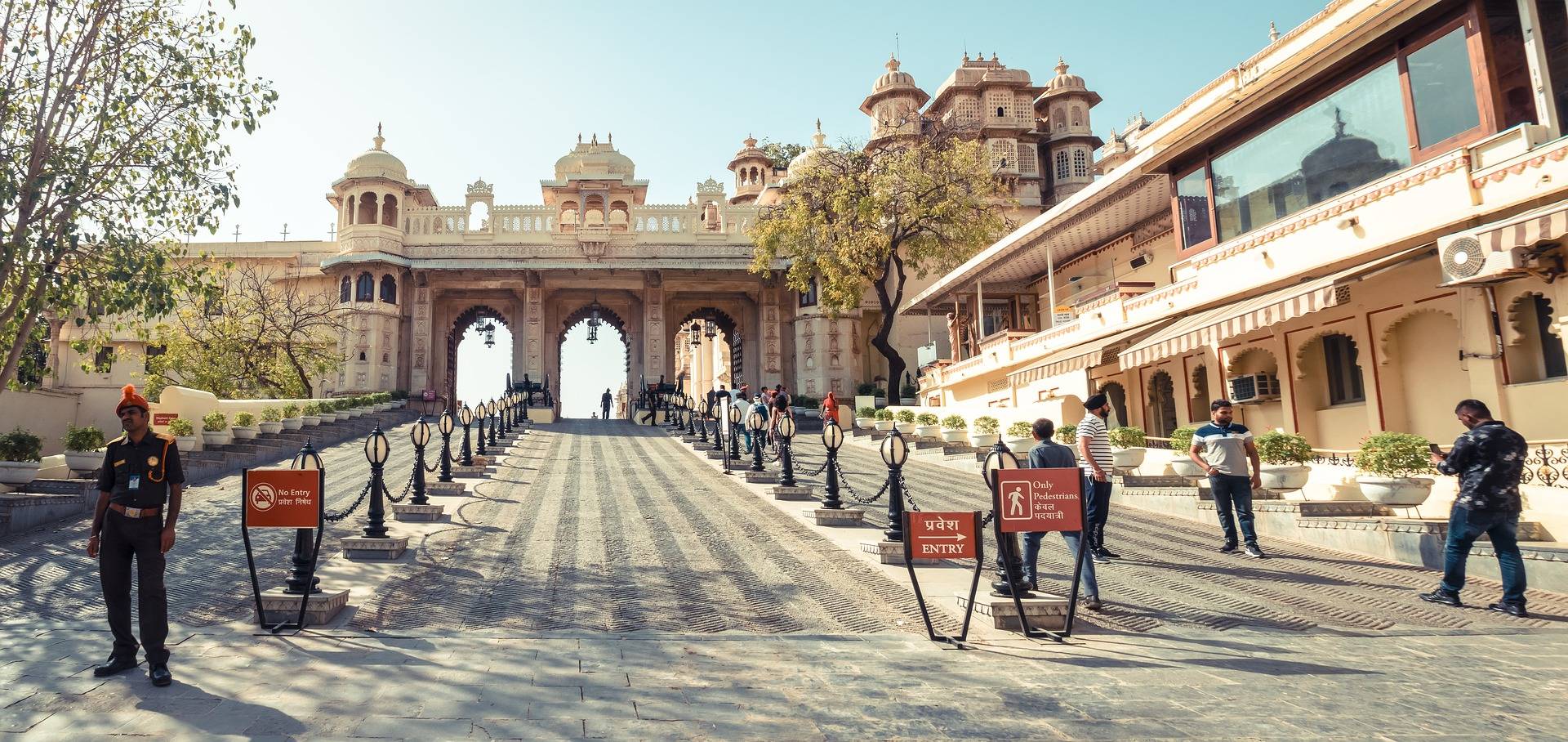 Vintage Car Museum
Vintage car museum boasts several cars like Mercedes-Benz, Buicks, Cadillac, a Ford Model, and many more. It is a wonderful example of royalty where visitors can get an idea of their regal life-style, and it has been turned out to be another new touristic attraction nowadays.
Maharana Pratap Memorial
Maharan Pratap is well-celebrated hero of Indian history who fought fierce battle of Haldighati against huge Mughal army in 1576. His valor and courage is revered by entire nation with great pride. This place is dedicated to him, his compatriots and his faithful horse Chetak which sacrificed itself to save its master's life in the battle of Haldighati. This museum is home to famous statue of Maharana Pratap who is mounting on Chetak's back while charging against his enemies. This place has been a great place to visit.
Jagdish Temple, Udaipur
Jagdish Temple is one of the largest temples of Udaipur dedicated to the lord Vishnu who is known as preserver of the universe is situated in the middle of the city. It has been a big tourist attraction, formerly was known as the temple of Jagannath Rai. The evening aarti (prayer) is one of the prominent activities here.
Best Time To Visit Udaipur City
Udaipur is known for its moderate climate in comparison to other cities of Rajasthan in spite of being close to the Thar Desert. The best time to visit this city starts from September to March due to its pleasant temperature. During this period, tourists will not face any sorts of discomfiture due to weather rather they will utilize their value of time and money.
How To Reach Udaipur
Erstwhile capital of Mewar king, Udaipur has a lot of things to offer to its tourists, like high-spirited history, culture, preserved traditions, captivating edifices, natural beauty, and many more. The city is connected with numerous types of transportation which are given below. If you are travelling in under Golden Triangle Tour India Package then you can also visit Udaipur under its extension which will only add couple of nights to your itinerary.
By Air
The city is well-connected to all the major cities like Delhi, Mumbai, Chennai, Calcutta, Hyderabad, Jaipur, Agra and many more city of India by Air. The city has domestic Airport which is known as Maharana Pratap Airport or Dabok Airport is situated at a distance of 22 Km from city center. As travelers come out of the Airport, they find various modes of transport to reach their destination like auto rickshaws, taxis, and public transport.
By Train
To reach Udaipur by train seems to be one of the most available options for the travelers across the India. Taking luxury of the tourists into consideration, there are many luxury trains which take tourists to Udaipur like The Palace on Wheels, The Maharaja Express, The Royal Rajasthan on Wheels. The railway network from Udaipur to around India is worth-appreciating. Tourists have many options to pick from the railway station to reach their destinations like cabs, auto rickshaw, and public transport.
By Road
Udaipur is linked by National Highway 8 which connects from Delhi to Mumbai. Travelers can either drive their own cars or use public transports which are operated by several states of India. They can pick according to their budget. There are many luxury coaches, air-conditioned buses, or several buses run by The Rajasthan State Road Transport Corporation (RSRTC) to take tourists from many tourist destinations of Rajasthan like Chittorgarh, Jaipur, Jodhpur, Bhilwara, Indore, Kota, and many more.
Rate Your Experience!
[ Ratings:

4.5

From

2

Visitors ]
Comments Rating
( reviews)
Udaipur – The Venice Of The East Detailed Travel Guide