Ranthambore derives its name from the Ranthambore fort is situated in the district of Sawai Madhopur of Rajashtan, used to be a great hunting ground of tigers for the Maharajas of Jaipur that was a symbol of courage and valor, and tiger trophies were used to decorate their royal places. It happened to be one of the most-sought after places for wildlife enthusiasts, shutter bugs, and nature lovers in India, is surrounded by the rich biodiversity. Apart from being one of largest national parks of India, there are many other things which draw attention of tourists, including Ranthambore National Park, Ranthambore Fort, Trinetra Ganesh Temple, Kacheeda Valley, and Surwal Lake.
Ranthambore National Park is a home of Royal Bengal Tigers sprawled in the area of 282 square km. It boasts many other animals apart from tigers including Indian Leopard, Black Buck, Desert Fox, Indian Hog Deer, Gaur, Ruddy Mongoose, Asian Palm Civet, Golden Jackal, Stiped Hyena, Sambar, Chinkara, Nilgai, Indian Rhino, and many more. It has been turned out to be one of the best places for the wild-life and nature lovers to get amazing experience of exploring flora and fauna and rich heritage.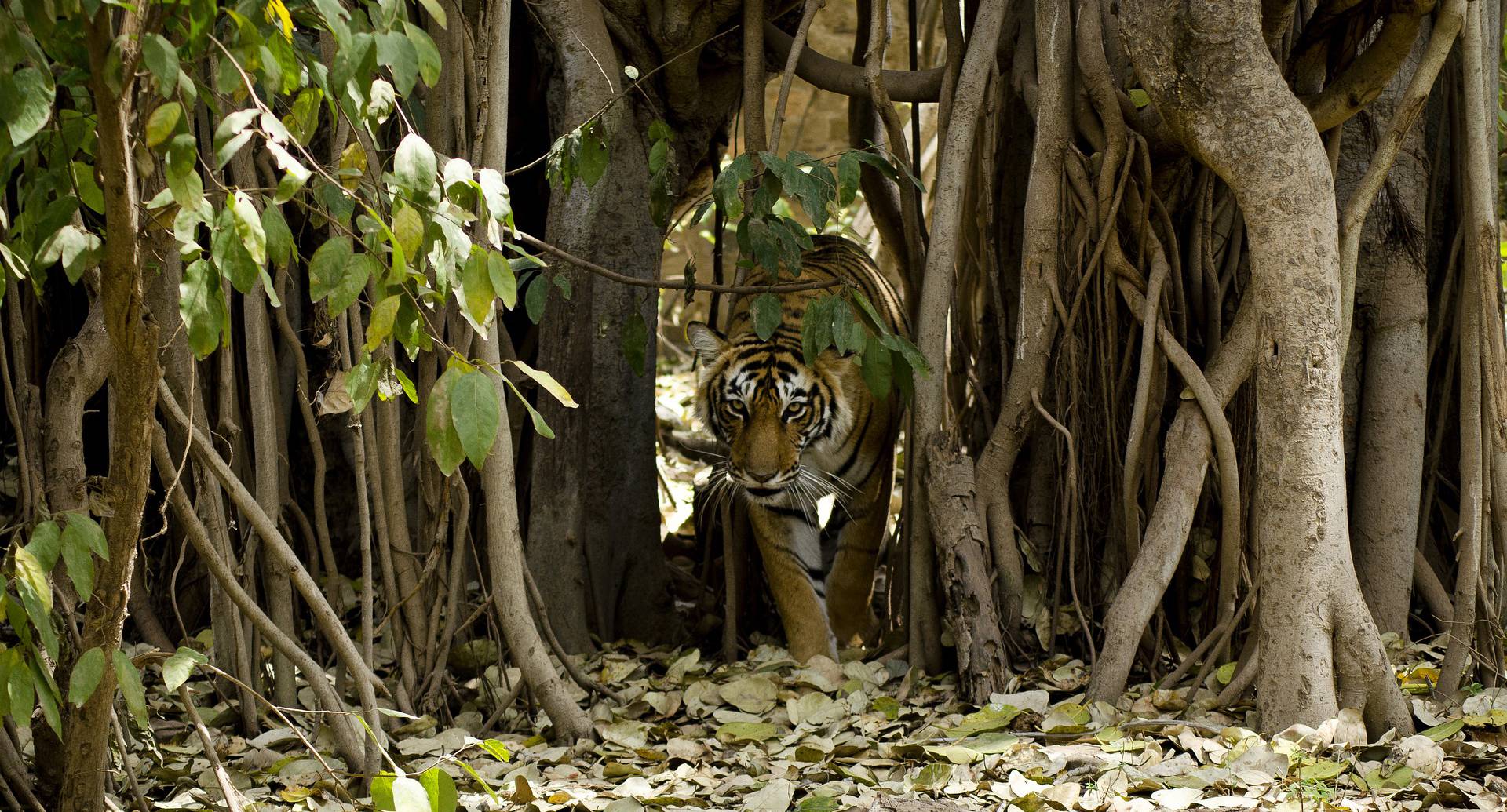 Ranthambore Fort
Ranthambore Fort was believed to be built by Chauhan ruler king Jayant chauhan in 9th or 10th century, is situated in the Ranthambore National Park. The exact date of construction of this Fort has not been declared by Archaeological Survey of India so far. Conquering this fort was all but impossible for invaders. Remnants of this fort provide a great insight into its architecture and masonry work that forced enemies to bite the dust. This Fort has been testament to power and valor shown by its ruler on several occasions.
Trinetra Ganesh Temple
The Trinetra Ganesh Temple located inside the Fort built by king Hameer after getting a war over against Alauddin Khalji. The story behind the name of this temple is quite intriguing. It is believed to be that lord Ganesh opened his third eye to deliver the message of war to be getting over very soon which was a shy of relief and anxiety buster for the king and its army as they were running short of food. This temple is highly revered place among the devotees even today. At present, it has been a great tourist attraction.
Kacheeda Valley: A Home Of Panthers
Kacheeda Valley is situated in the vicinity of Ranthambore National Park is a home of panthers which were migrated from national park to here to avoid conflict with Bengal tigers in the park. The surrounding of this valley is a perfect place for the shutter bugs to enjoy the natural beauty.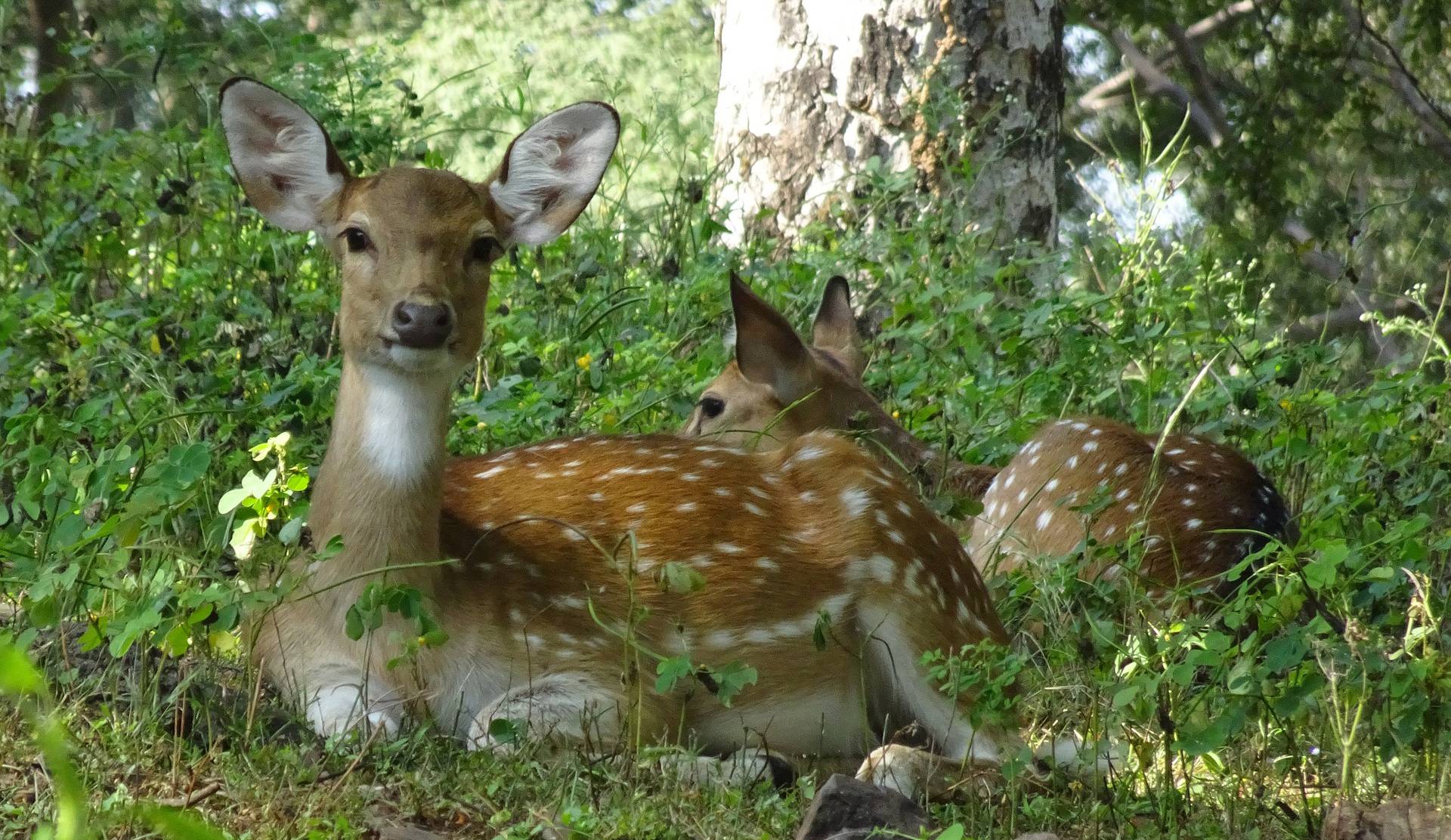 Best Time To Visit
With a view to getting a glimpse of tigers or other animals in this park, the best time to visit this park is during the summer which starts from April to June because tigers come out of their den to drink water. The climate becomes scorching hot with temperature soaring up to 40 degrees Celsius and it can be a little bit uncomfortable for the visitors. Winter can be a good time also but the probability of watching tigers is not as good as in summer. From the touristic convenience, the winter is soothing and pleasant that offers a great glimpse of tigers while strolling under sunshine. Make sure that you do not plan your trip to visit this park during rainy season because it remains closed from July to September.
How To Reach Ranthambore National Park?
Ranthambore National Park nestled in the district of Sawai Madhopur of Rajasthan, is well connected by road and rail to all the major cities of India like Delhi, Udaipur, Jaipur, Agra, Mumbai, Calcutta, and many more. However, to reach Ranthambore National Park from across the India by the train can be one of the easiest ways for the travelers. The Sawai Madhopur railway station situated about 14 Km from the national park is well connected to all the metro cities of India.  The nearest airport is Jaipur International Airport which is nearly 191 Km from Ranthambore, that distance can be covered either by train or road comfortably.
Rate Your Experience!
[ Ratings:

4.5

From

2

Visitors ]
Comments Rating
( reviews)
Ranthambore National Park A Paradise For Wildlife Lovers