Keoladeo National Park is popularly known as the most important bird breeding and feeding place in the world. Formerly known as Bharatpur Bird Sanctuary, the park is a treat to the eyes for the bird lovers. Siberian Crane, one of the rare birds comes here every year during winter season for breeding. Bharatpur National Park is one of finest birding area in Asia that hosts more than 350 resident and migrant species of birds including rare Siberian Crane. Keoladeo Ghana National Park is also known for its various geological environments including grasslands and wetlands.
Created 250 years ago this was the hunting ground for the local rulers and British. In the year 1938, Lord Linlithgow killed more than 4000 birds in a single day. The entire history of killing birds is documented on stone walls just inside the Keoladeo National Park. Shooting was banned in year 1972. The area was declared as a Bird Sanctuary in the year 1976 and thereafter in 1982 it was setup as a National Park by the government.
UNESCO declared it as a World Heritage Site in the year 1985. Subsequently grazing was banned in the park creating a clash between local farmers and government. However Keoladeo National Park is the most popular tourist spot in Bharatpur these days. In peak season thousands of tourists visit here every day.
Covering 29 square kilometer area, one third of it is wetland that houses various types of microhabitats in open water lakes. Keoladeo National Park Bharatpur has more than 350 species of plants including 96 wetland plants. The entire area dries out in the moths of May and June and gets flooded in Mansoon season. This fresh water swamp is an ideal ecology system for water-fowl and water birds. However the park also has water pump system to fill water in small areas in case of emergency. During winter months such as January, temperature ranges from 6 to 25 degree Celsius however in the months of May and June maximum temperature can go as high as 50 degree Celsius. Best time to visit Keoladeo National Park Bharatpur is from October to March which is also known as peak season.
HOW TO REACH KEOLADEO NATIONAL PARK
Keoladeo National Park is located on National Highway 11 between Agra and Jaipur in the Bharatpur district of Rajasthan. It is easily accessible for the tourists visiting Taj Mahal as the distance from Agra is only 60 kilometers. Distance from Bharatpur to Jaipur is 175 kilometers and Delhi is approximately 180 kilometers. Regular bus service is easily available from Delhi, Jaipur and Agra. Tourist can also reach there by their own vehicle or by a hired taxi.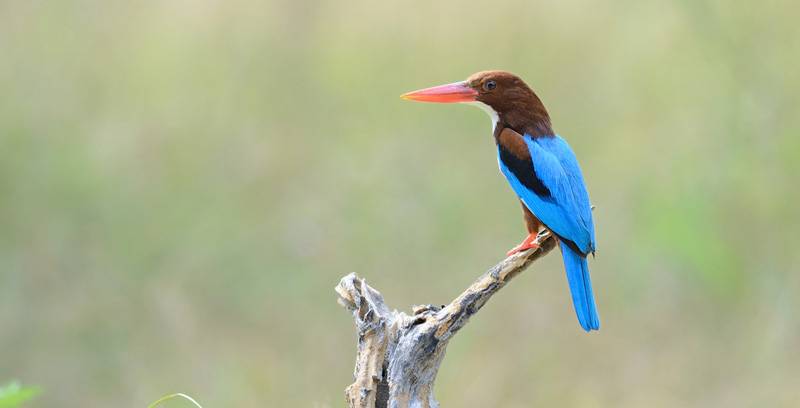 Nearest railway station is Bharatpur Junction which is well connected to Jaipur, Delhi, Mumbai and Agra. Bharatpur Junction is only about 5 kilometers from the Keoladeo National Park. Bharatpur Junction is located on the Delhi – Mumbai rail route which is one the major rail routes in India.
Nearest airports are location in Jaipur and Delhi that facilitate daily flights to major cities in the country. Delhi also has the largest international airport known as Indira Gandhi International Airport that is well connected to the world and hundreds of international flights are available.
KEOLADEO NATIONAL PARK TIMINGS AND ENTRY FEE
Keoladeo National Park is open from sunrise to sunset and attracts more than 1000000 visitors every year out of which more than 40% are foreign tourists. Entry fee for Indian citizens is Rs. 75 and Rs. 500 for foreigners. Motor vehicles are not allowed inside the park and have to be parked in a designated parking area. After the entrance you can walk inside the Keoladeo National Park, take a bicycle on rent or hire a cycle rickshaw at Rs. 100 per hour. If you are in a large group, facility of battery operated vehicle is also available in the park.
Digital cameras are allowed free of charge however there is a fee of Rs. 450 for video camera. If you are a serious bird watcher, walking or cycling inside Keoladeo National Park is suggested. If you do not wish to walk or cycling, hire a cycle rickshaw. Only cycle rickshaws displaying yellow plate are authorized and they also carry binoculars for bird watching.
NEARBY HOTELS AND ACCOMMODATIONS
If you want to stay in the lap of nature, Hotel Bharatpur Ashok (Forest Lodge) is the only option which is located just inside the forest area. The hotel has well maintained rooms with all basic facilities but is a bit over priced because of its location. This hotel is the best option if you are a serious bird watcher and do not want to miss a single chance for photography. There any many good hotels located outside the Keoladeo National Park within 1 kilometer that can serve the purpose within budget.
Rate Your Experience!
[ Ratings:

4.8

From

4

Visitors ]
What people are saying
Comments Rating
( review)
Keoladeo National Park Timings and Entry Fee