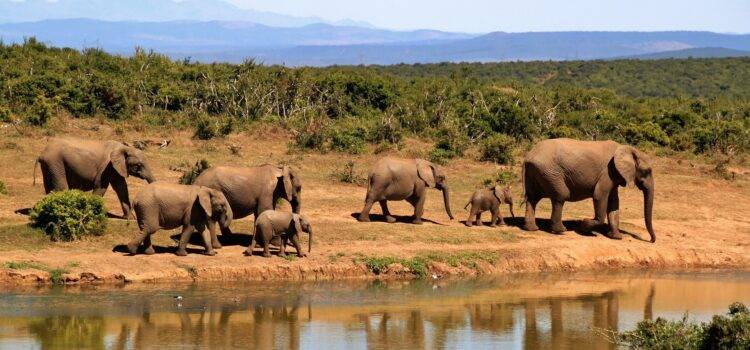 North Eastern part of India comprises 8 states, including Asam, Tripura, Meghalaya, Nagaland, Mizoram, Arunachal Pradesh, Sikkim, Manipur, is situated between Bangladesh in the south and Myanmar in the east, is filled with natural beauty but least explored by tourists due to lack of infrastructure. It is home to several species of flora and fauna which are worth visiting. This post covers all the prominent national park and wildlife sanctuaries, is endowed with several types of wildlife species and tribal settlement. North East India should not be given a miss because it is should be taken as one of the best regions for the wildlife tour. Here are a few of the selective National Parks in North East that will help you while designing your trip to North East India.
Kaziranga National Park, Assam
Kaziranga National Park is one of the renowned National Parks in North East India which is situated in the state of Assam, has been enlisted on the list of UNESCO world heritage sites is known for its natural environment and sprawls an area of 430 square kilometers. While being this park, tourists will have an opportunity to get close to the nature, and many of the common species of flora found are Spear Grass, Indian Gooseberry, Sugarcanes, Elephant Grass, Common Reed, Grandiflora, Leea Indica, Talauma Hodgsonii, etc.
The largest number of  one –horned rhinoceros is found in this park , apart from it, there are several types of wildlife is found here , such as Leopard Cat, Civet, Sloth Bear, Golden Jackal, Hog Deer, Wild Elephant, Fishing Cat, Golden Langur, Mongoose, etc.  It has been a great place to see reptiles as well, like Monitor Lizard, Russell 's viper, Kraits which are inhabited here in the large number. The best time to visit this park starts from October to March.
Nokrek National Park, Meghalaya
Nokrek National Park, home to be several types of flora and fauna, is located in the state of Meghalaya and is another UNESCO World Heritage sites in India. It is also known for its diversified natural beauty and has been a heaven for the wildlife lovers and photo enthusiast which attracts from all the corners of the world. It has inhabited many species of wildlife, such as Asian Elephant, Marbled Cat, Tiger, Wild Buffalo, Pig-Tailed Macaque, Clouded Leopard, Red-Panda, and many more animals. Amongst the bird species like Magie-Robins and Hornbills are the major attractions. Nearby this park, one can also visit Siju Cave and Siju Bird Sanctuary which can be a great place to visit. The best time to be here is during the summer. 
Keibul Lamjao National Park, Manipur
Keibul Lamjao National Park, one of the top most visited National Parks in North East, spreads in an area of 40 square kilometers, and is the only floating national park in the world. It is also home to several tribes, including Maril Tribes, Brel, and Thang. Amongst the reptiles and mammals species which are found here viper, cobra, blue-crested lizard, rat snake, civet, wild boar, python, and different types of cats and deer. If you are the bird lovers, this national park is having several types of birds, like ruddy shell duck, spotbill, black kite, sky lark, kingfishers, cranes, and many types of birds as well. The winter is the best time to visit this park.
Murlen National Park, Mizoram
Nestled in the state of the Mizoram, Murlen National Park is nearby Chin Hills and Lengteng wildlife sanctuary, which spreads an area of 200 square kilometers. It is a home to several types of flora and fauna that attracts a large number of tourists every year. It comprises a lot of wildlife, including barking deer, Malayan giant squirrel, serow hoolock gibbon, black bear, sambar, rhesus, and different types of wild animals as well. It has been a good place among bird watchers because it constitutes several types of bird species, such as hill myana, kallej pheasant, hume's pheasant, dark rumped swift, etc. 
Ntangki National Park, Nagaland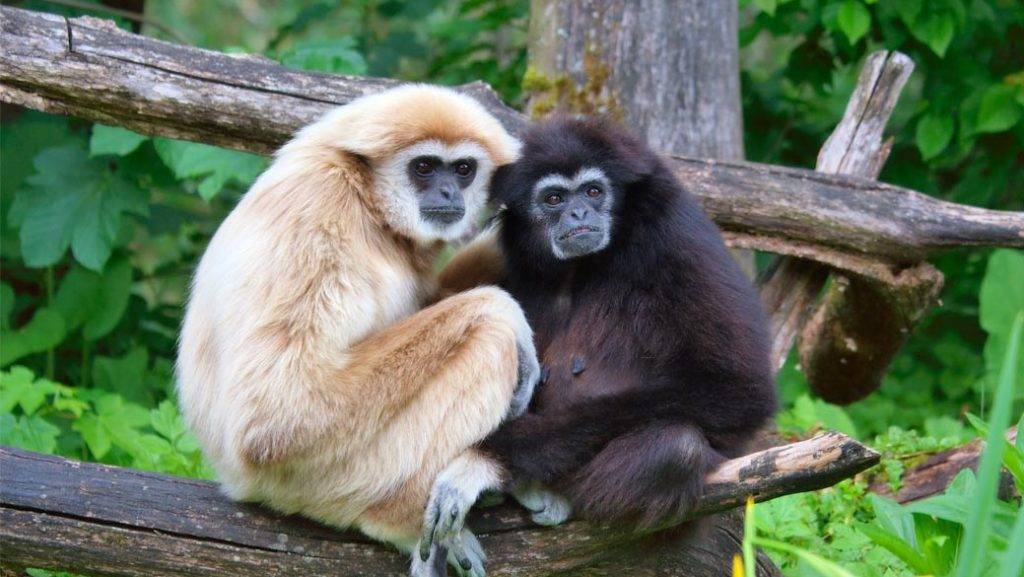 Nestled in the district of Peren, Nagaland, Ntanki National Park that covers an area of 20202 hectares and boasts several tribal communities and one of the major tribes is Zeliangrong.  For the wildlife lovers, it is endowed with different types of wildlife species, including golden langur, monitor lizard, sloth bear, palm civets, python, black stork, and many more to see.  It has been one of the best national parks in Nagaland among wildlife lovers and photo enthusiast.
Trishna Wildlife Sanctuary, Tripura
Trishna wildlife sanctuary must visit place in North East India and is located in Tripura covers an area of 163.08 square kilometers. It comprises grasslands, several water bodies, and dense forest, is embedded with rare species of plants.  The wildlife sanctuary consist of different types of wildlife, like capped langur, pheasant, Indian gaur, Hoolock gibbon, golden langur, and other types of reptiles mammals and birds species. For the purpose of visiting this wildlife, one can visit during the winter which is considered as one of the best times.  
Manas National Park, Assam
Manas National Park, one of the the most popular National Parks in North East, is home to several endangered wildlife, such as Tiger, Leopard, Indian Rhinoceros, Assam Roofed Turtle, Pygmy Hog, Golden Langur, Hispid Hare, etc. The Manas National Park sprawls an area of 950 square kilometers and covers many districts of Assam. It got its name on the name of Manas River which is surrounded by savanna woodlands and semi- evergreen alluvial grasslands. It has been a home to nearly 400 species of birds, 25 species of mammals, and 50 species of reptiles.
It is endowed several types of wildlife like Barking Deer, Sloth Bear, Gaur, Asian Elephant, Hoolock Gibbons, Hog Deer, etc. the bird species, such as Egrets, Pelican, Falcons, Jungle Fowls, Giant Hornbills, Herons, Ospreys, etc make it more popular than any other national park of North East. Make your trip vibrant by visiting tribal villages which is in the vicinity of this park, like Agrang village.  The winter is the best time to visit this national park. 
Rate Your Experience!
[ Ratings:

5

From

1

Visitors ]
7 Most Popular National Parks in North East India