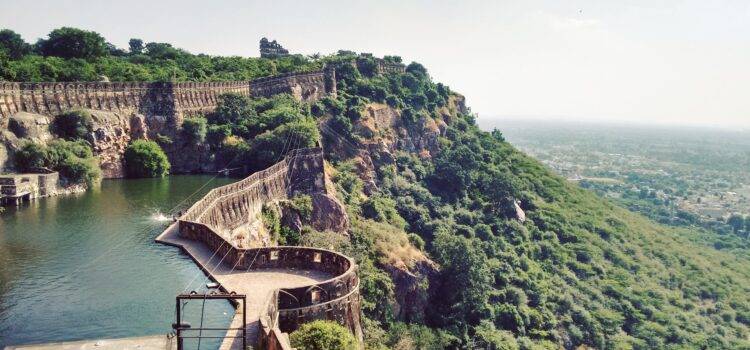 Chittorgarh city is well known for its fort which is one of the largest forts In India that used to be a hot seat of the Sisodia dynasty. To make a prediction the age of this fort varies from historian to historian, they do not seem to be united to produce one date. But many historians believe that it has been built by Mori Rajput Ruler Chitrangada in 7A.D, therefore, its name has been derived from it.
Many rulers tried to conquer this fort but due to their courage especially women's, who have shown by committing Jauhar (self-immolation) to main their chastity for instance Rani Padmatvati Jauhar along with 20 thousand women which have been written in history in Golden words, and its strategic location, they had to bite the dust. However, its rulers had to face defeat three times in history. This massive fort is a cluster of many places including, temples, towers, water bodies, well-protected gates and walls, and many more which has been a great place for history lovers as well as nature lovers.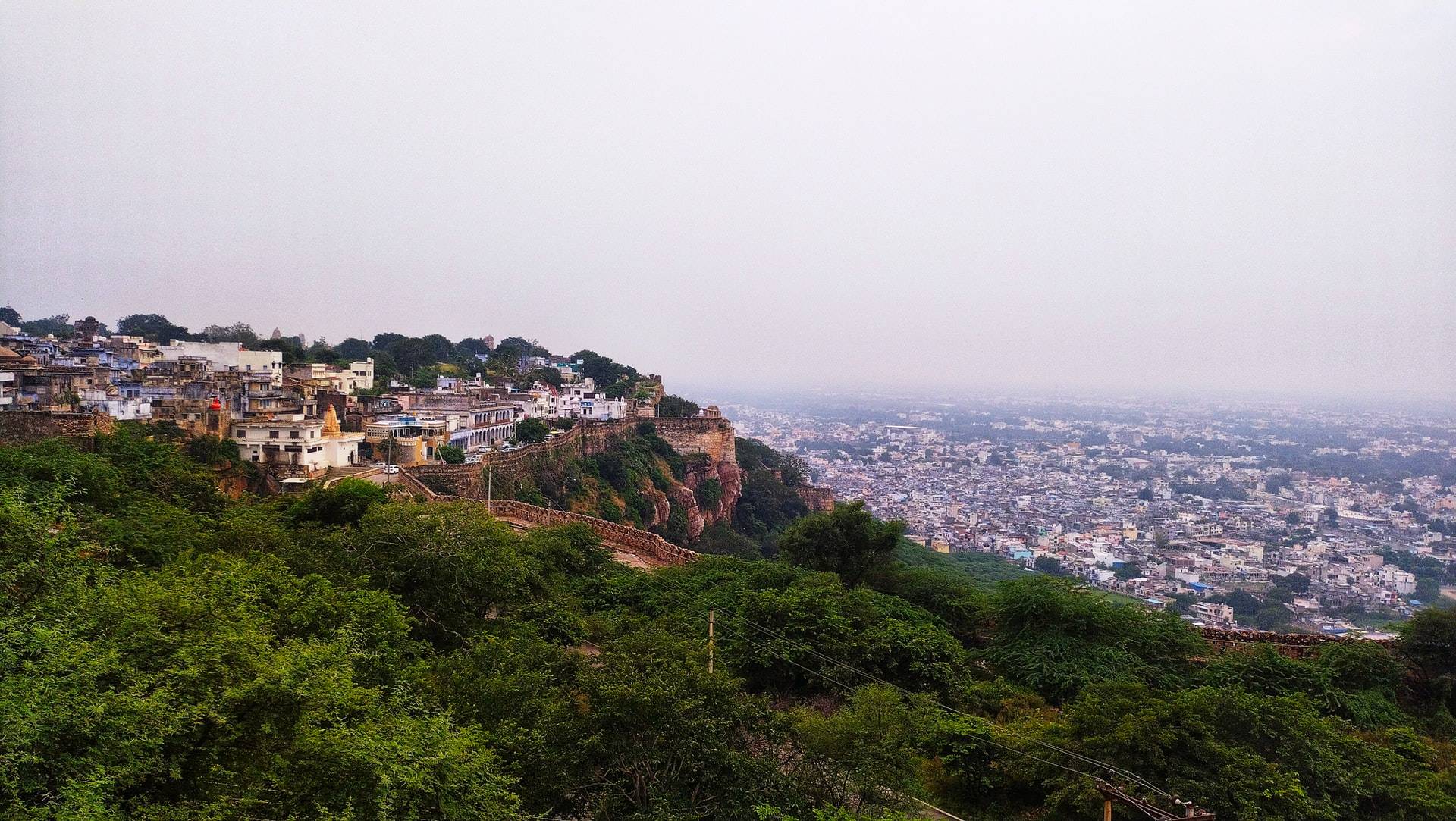 Vijay Stambha (Victory Tower)
Vijay Stambha is known as a victory tower of Chittorgarh built by Rana Kumbha in 1448, after defeating Mahmud Khalji in a fierce battle fought by the Rajput ruler of the Sisodia Dynasty. The tall tower with a height of 37.19 meters displays the might of the rulers which was shown in the battle field comes with nine stories along with 157 steps that lead to the top to get a panoramic view of the city. 
Kirti Stambha In Chittorgarh Fort
Kirti Stambha is one of the oldest towers within the premises of this fort dedicated to the first Tirthankara Adinath built by a Jain merchant Jeeja Bhagerwala during the tenure of Rawal Kumar Singh between 1179 and 1191 AD. The main purpose of erecting this tower was to glorify the Jain religion in this region. The height of this historical tower is 22 meters. The Solanki architecture has been used in it.
Mirabai Temple
Mirabai temple is found on the premises of Chittorgarh fort that has been one of the most visited sites due to its architecture as well as ambiance. Every year, the festival is held here which attracts thousands of tourists as well as local people to participate in it. Mirabai was a Rajput princess and a wife of Maharaja Bhoj Raj eldest son of Rana Kumbha, who gave up his lavish and luxurious life in worship of Lord Krishna, therefore, a Mirabai temple has been erected there. 
Rana Kumbha Place
Rana Kumbha Place used to be a home of many historical figures including Maharana Kumbha, Princess Mirabai, Bappa Rawal, Rani Padmini is said to be committed suicide in its dungeon, Panna Dai who is one of the most prominent figures who had sacrificed her own infant to save the life of Maharaja Udai Singh. Due to its stunning history, it has been one of the most visited places within this fort of this wonderful city.
Gomukh Reservoir In Chittorgarh Fort
Chittorgarh fort consists of many step wells, wells, water bodies, but Gomukh reservoir is one of the most prominent reservoirs that can supply the water to the inhabitants of this fort for more than four years 50000 thousand people. It gets water from the Aravalli range through its cracks. The shape of this water tank is very similar to the cow; therefore, it is named after it. Feeding fish is one of the most auspicious rituals is performed by its visitors here.  
The Best Time To Visit Chittorgarh
As we know that the city is situated in the state of Rajasthan which is very hot in summer, therefore, the pleasant time to explore this city is winter which starts from October to March. Thus travelers can utilize their value of money and time with utmost manner.
How To Reach Chittorgarh City
Chittorgarh is well-connected across all the parts of India either by train or road. If you plan to travel by surface, it is situated on national highway 8 which leads from Delhi to Mumbai. There are many deluxe buses, luxury coaches, air-conditioned buses; cabs are operated by either state government or private transporters to make your journey memorable.
Indian railway has very good network to take tourists to this city which has connectivity from across the nation, like Delhi, Mumbai, Udaipur, Chennai, Jaipur, etc. it has junctions which are managed by western Indian railway. However,  being one of the most tourist centers in India, it does not have Air port, the nearest Air Port is in Udaipur which is around 70 Km from  Chittorgarh city can be covered by surface in one hour 20 minutes with ease.
Rate Your Experience!
[ Ratings:

4.7

From

3

Visitors ]
Comments Rating
( reviews)
Top 5 Places To Visit in Chittorgarh City in Rajasthan