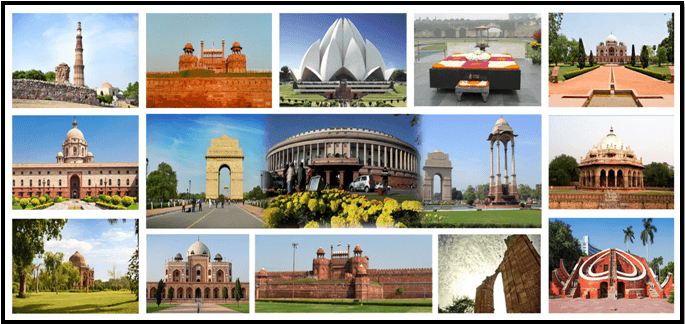 Delhi, which has a wonderful history, remains in limelight due to its prized geographic location, is situated on the bank of river Yamuna, in the center of the Indian mainland. This city has remained a bone of contention among rulers for centuries and each dynasty that got hold of this city left its imprint for history to remember. Therefore, this city is known by many names such as Indraprastha, Lutyens's Delhi, Dilli, Lal Kot, Dinpanah, Quila Rai Ptithora, etc.  All the dynasties left wonderful legacies behind in the form of monuments, culture, and traditions. And today these historical legacies are behind the modern avatar of Delhi – the melting pot of various cultures.
This is what makes this city, a place worth exploring. The history of this city inspires the tourists to visit many times. From touristic point of view, it offers everything that tourists want to see. The monuments of Delhi are the testimony of many dynasties which were built by several rulers at different time. That is why it has numerous monuments to visit including qutub minar, humayun tomb, red fort, India gate, Jama Mosque, Akashardham temple, lotus temple, Khari bauli, Nizamuddin dargaha, Lodhi garden, numerous lesser known and so on.
Architectures
Since Delhi has remained seat of many dynasties so it harbors fabulously rich monumental legacies. Each monument has spectacular architecture with a wonderful history behind and this is a blessing of archilovers. If you wish to visit Turkish architecture or Persian architecture, no other place can be as good as Qutub Minar which is around 800 years old. The red fort and the Jama Masjid are spectacular example of mughal architecture. Having desire to visit colonial as well as indo-saracenic architecture, do not miss to visit India Gate designed by Lutyens. Massive and wonderful architecture of India gate leaves visitors enthralled. Akshardham temple is one of popular landmarks of Delhi which is decorated with contemporary architecture and it attracts millions of the tourist every year.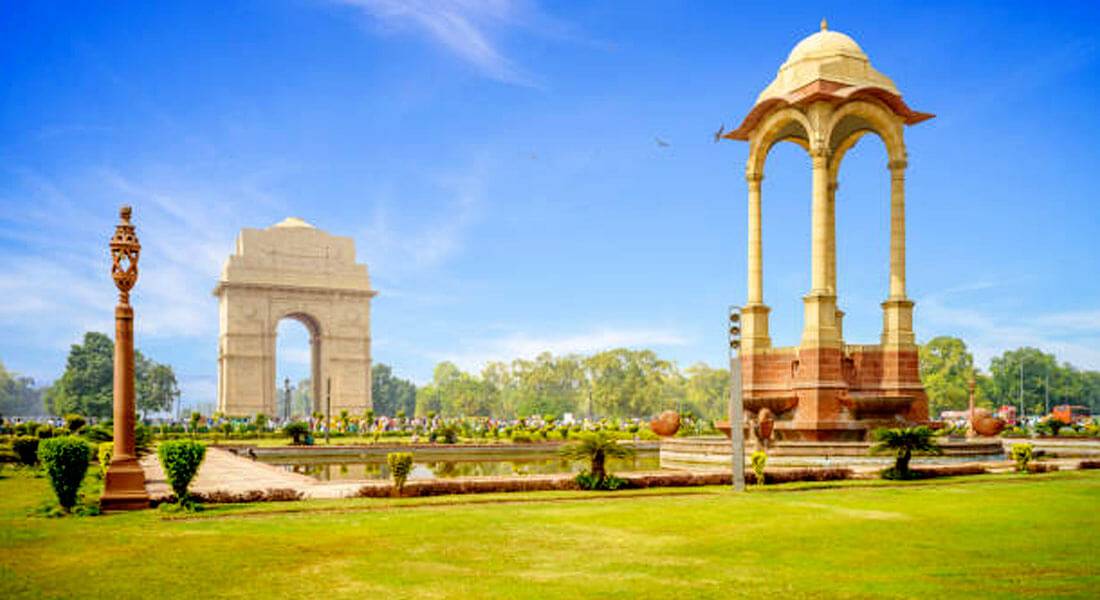 Revered Shrines
Delhi is a home to many religious shrines which pulls not only domestic tourists but also local tourists out of their homes. Harat Nizamuddin Auliya Dargah, Bhai Temple, Bangla Saheb Gurudwara, Sai Baba Mandir near Lodi road, jama masjid, kalkaji temple are some most visited pious places in delhi and many more. All these religious centers have their part in promoting the tourism of Delhi.
Best Art Galleries and Museums
National Museum, National Gallery of Modern Art, National Rail Museum, Nehru Memorial Museum and Library, and Triveni Kala Sangam, and so on are great places which give deep insight of the glorious history of this city. It leaves everlasting impression on the tourists who are artefacts and antiquities lovers.
Best Destination for Shopaholics
For shopaholic budget can never be constraint on delhi. This city has everything from high end shopping malls to street markets. Connaught place, Janpath, Lajpat Nagar, Kamla Nagra, Sarojani Nagar, chandni chowk etc; are some most famous markets of Delhi. By way of reading this post, you will come to know why Delhi is hot favorite among inbound and domestic tourists. Tourists will surely feel content and happy by the end of their travel in Delhi.
Rate Your Experience!
[ Ratings:

5

From

1

Visitors ]
Comments Rating
( reviews)
Places To Be Visited in Delhi The Capital City of India