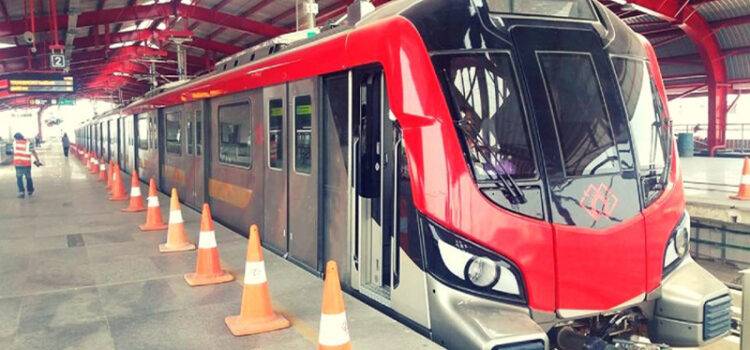 Agra metro is going to add a new feather to the cap of this city.  This project sends a positive message across the world. This is a long-awaited project for the people of this city. Many governments have made false promises to the people of this Mughal city in the name of the metro, they got the public mandate from here. But this time, Agra has been enlisted in the list of the smart city. Therefore this city has been awarded a metro project which is in full swing at this moment.  
The dream of the Agra's people came true a few days back when the Prime Minister of India has announced this project via video conferencing, the chief minister of this state also attended a virtual meeting with him. The cost of Agra Metro project has been decided around 8000 crore rupees for a 29.5 km long rail project. The duration of this project has been decided around for five years in many phases, and the first phase will be completed in 2 years. During this period, 14 km will be covered. 
Agra Metro Benefits for Tourists
Agra is the backbone of Indian tourism.  All the visitors who want to come to India visit Agra. Thus, Agra is on the bucket list of tourists. Due to this reason, traffic jam is bound to be faced by tourists as well as local persons.  The population of this city is around three million which is spreading far and wide; the main aim is to connect people from the corner of this city to another corner by this metro. So that, the hustle and bustle should not be faced by the tourists, additional, most of the monuments are connected to this metro that starts from Taj Mahal, Agra Fort, Jama Masjid, Sikandra. Thus, tourists don't need to hire taxi for full-day and half-day, the journey of Agra Metro will be convenient and full of luxury that helps tourists save money, time, and escape from freaking traffic jam.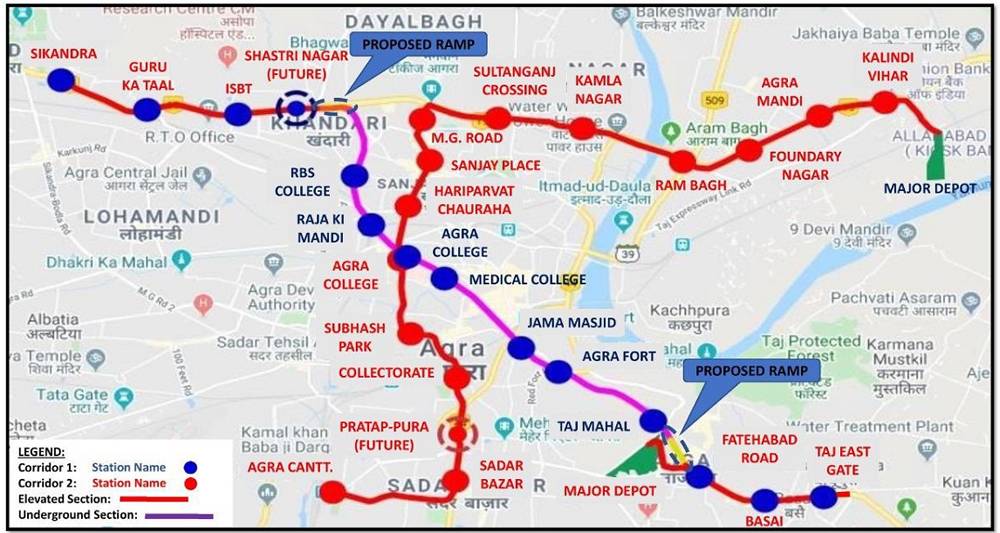 Agra Metro List of Stations
There are many stations on this red line which is going to help commuters to board in or board out as per their destinations. Name of the stations on Agra Metro are given below. 
Taj East Gate ( near the Taj Mahal )
Basai
Fatehabad Road ( Main road ) 
Purani Mandi
Jama Masjid
Hing Ki Mandi
Medical Collage
St. John's collage
Raja Ki Mandi
R.B.S Collage
University
ISBT
Guru Ka Tal
Sikandra (Akbar's Tomb)
Agra metro is a boon for this city that is going to make this city traffic-free. It will give an easy ride to the commuters just like other metropolitan cities of India.
Rate Your Experience!
[ Ratings:

5

From

1

Visitors ]
Agra Metro Adds New Dimension to Tourism in City of Taj