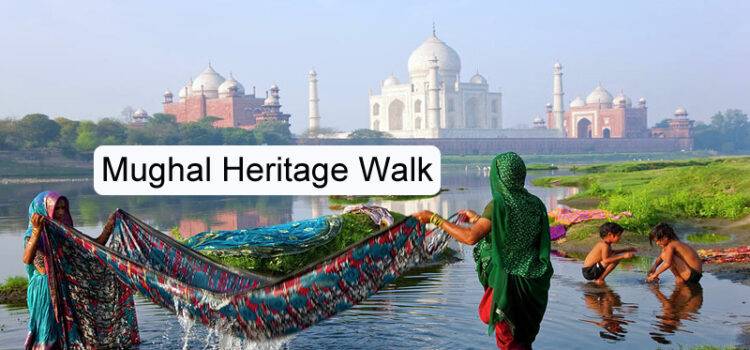 Mughal heritage walk is one of the most exclusive concepts for the tourists, as it offers a wonderful opportunity to interact with the local people or provides a snapshot of kachpura village that is at a stone's throw from the bank of the Yamuna River. With the help of the heritage walk, so many hidden traditions and customs can be explored by the tourists. Giving warm welcome to the guests by flower garlanding and aarti thali with a butter oil lamp, applying tilak on their forehead is one of the traditions of this village. Tourists really feel touched by this custom so heritage walk leaves an everlasting image of the local culture of Agra.
Key Points of Mughal Heritage Walk
The Mughal heritage walk is guided by the local youths who are trained and have knowledge in the depth of their village, culture, and traditions, which have been a part and parcel of their life since their birth. This historical walk covers around 1.5 km and helps one being aware of traditions and cultures. During the sightseeing of this heritage walk, the essence of Mughal culture can be seen and felt by tourists thoroughly. One of the most important parts of this sightseeing is the involvement of villagers in this sightseeing.
The tea-terrace in this village offers an awe-inspiring view of the Taj Mahal Agra which lasts forever. This Mughal heritage walk is incorporated with three key points like Gyarah Siddi, Humayun's mosque, and Mehtab Bagh, and the stunning view of the Taj Mahal.  Gyarah Siddi offers eye-catching view of both Agra Fort and the Taj.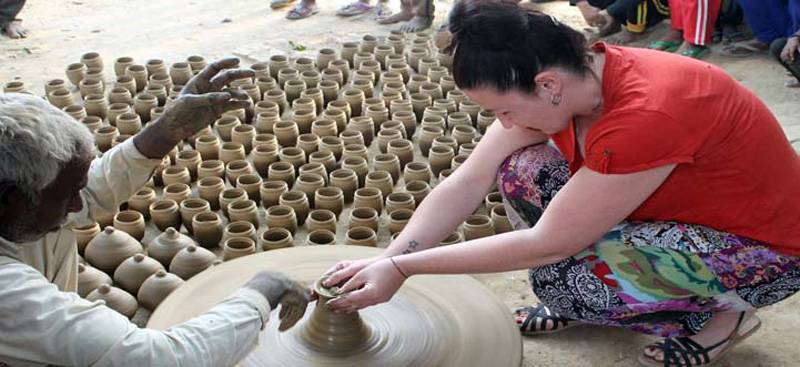 Gyarah Siddi A Part of Humayun's Observatory
Gyarah siddi stands for eleven steps which are the remains of the Humayun's observatory, who used to be the second Mughal ruler of this dynasty. This observatory is situated in the vicinity of the Mehtabh Bagh Agra. The shadow of the Gyarah siddi falls in the cavity that will help you calculate the date, time, and position of the moon. At the moment, the only remains left are nowhere near the observatory of Jaipur built by Maharaja Jai Singh second 200 years later. 
As sightseeing of Mughal heritage walk gets over, the visitors may get an opportunity to buy stuffs which are prepared by the villagers itself to keep their art alive. The amount earned by selling souvenirs or trinkets is used to enrich the community by improving road constitution, the village's sanitation, drainage system etc. and distributed among the artists and artisans.
Taj Mahal Tour with Mughal heritage walk gives an insight into the Kanchipuram village to the visitors. This village has so many things to offer which are so old and unique. The Kachchpura village has been put in the limelight due to the above-given reasons among tourists.
Rate Your Experience!
[ Ratings:

5

From

1

Visitors ]
Comments Rating
( reviews)
Mughal Heritage Walk Agra Explore Culture and Traditions