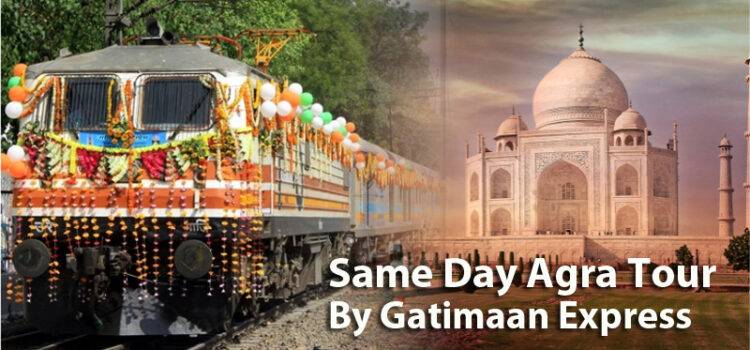 Many tours have been designed to promote same day traffic to Agra, it is one of the best options for those travelers who intend to have a short journey to this city. Same Day Agra Tour by Gatimaan Train is one of the most preferred tours as well as ranked one. While keeping the luxury in mind, the government of India has launched a semi-high speed train that takes around 90 minutes from Delhi to Agra. In order to catch this train, travelers must be at the Hazrat Nizamuddin railway station at 8 o'clock at platform number five. This train departs at 8:10 A.M. breakfast as well as snacks will be served in a train.
This train will take you to Agra at around 9:45 A.M. and from there, you will get local transport to the next destination whatever you have decided to visit. During the same day trip, it is very easy to cover three attractions Taj Mahal, Agra Fort, and Baby Taj and enjoy local cuisines. Most of the tourists like to visit Taj Mahal, one of the Seven Wonders of the World, commissioned by fifth Mughal ruler Shah Jahan in the memory of this beloved wife Mumtaj.
But unfortunately, she passed away while giving birth to their 14th child. Actually, this monument is the final resting place of king and queen and they were buried under the dome. Most of the tourist who visit Agra just wanted to see the Taj but this city has many more places of historical importance.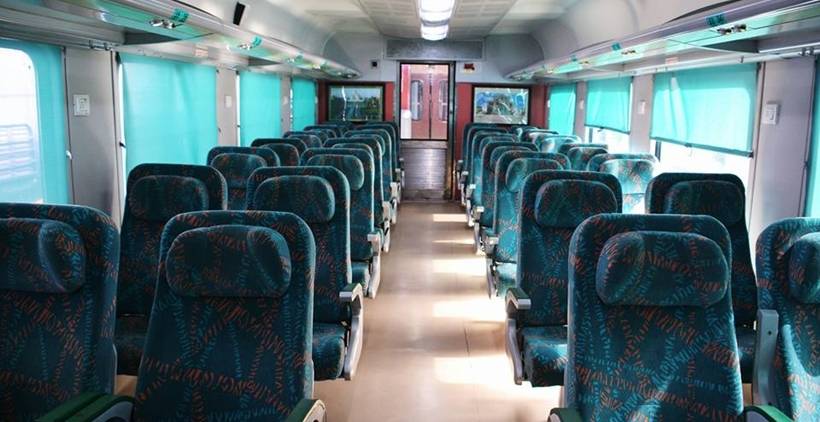 This facade of Taj Mahal Agra is decorated with semiprecious stones as well as white marble. Under the moonlight as well as sun-light these stones start glittering in different colors. The sightseeing of this monument lasts for around two and a half hours. After that, you can have lunch at any local restaurant. After finishing your lunch, you can proceed to Agra Fort, and over there, you can spend around one and half hour. You will be familiar with Mughal heritage architecture and rich culture of Agra.
At the end of this trip, Baby Taj makes us speechless and spellbound with its beauty. This monument was commissioned by Noorjahan in the memory of her parents, who have been buried in the main domes, and other domes were added later on but none of the extended family members has been buried in this monument. This is a blueprint of Taj Mahal that inspires the king to build one more monument which should be similar to the Taj Mahal.  In size, this monument is not as big as Taj Mahal, but in beauty it is second to none. As the sightseeing of this monument gets over, you can proceed to the railway station to board in train.
Same Day Agra Tour by Train is gaining its name due to its perfect timing and luxury journey. This is one of the safest and less time taking journeys. This tour has been specially designed after keeping Taj Mahal Timings in mind so that visitors can enjoy this trip completely and return back to Delhi by evening.   
Rate Your Experience!
[ Ratings:

4.5

From

2

Visitors ]
Same Day Agra Tour By Gatimaan Express Train From Delhi