Most of the travelers plan their itinerary while keeping two destinations in their mind Mathura which is one of the holiest places and Agra, the city of Taj Mahal, both are situated on the banks of holy river Yamuna. This tour lasts for four days. In general, it starts from Delhi. Chauffer picks you up from anywhere in Delhi, most of the flights lands early in the morning, if you are received at the airport, will be taken to the restaurant for getting freshen up and to have breakfast if you want. You will be driven to Mathura. The journey time will be around three hours or less depends on traffic.
Ancient History of Celebrating Holi Festival
Holi, the festival of colors is celebrated in every part of India; basically, it is a festival of colors celebrated in the month of March.
Many fables are associated with this festival one of the most talked about is Prahalad and Hiranakashayap story. Hiranakashayap who was a devil king, wanted everyone worship him as a God, but a great disappointment was his own son who refused to worship his father as he was a devotee of lord Vishnu. King made many attempts to kill his son but all of his attempts were futile. Last blow was that he was able to convince his sister who was blessed not to be burnt with fire.
Therefore she entered in bonfire with her brother's son with intention of killing him, but he started chanting the name of lord Vishu and he was saved but Holika was burnt into ashes. Since then, the holy is celebrated on the name of his sister.
Why Holi of Mathura is So Hyped?
Mathura, the holy city of India and earned its name globally due to its Holi, the festival of color. This city is recognized as a pilgrimage center as well. For celebrating holy, Braj land has four parts like Mathura, Vrindavan, Barsana and NandGaon. Vrindavan is famous for color as well as flower holi , Barsana is known for lathmar holi. Legends say lord Krishna had dusky complexion but his girl friend had fair complexion, therefore, he would complain his foster mother why I have dusky skin. She would advise him to smudge color on the face of Radha to look like you. While she would reciprocate him and beat with stick in a joyful manner, thus this incidence also is associated to Holi.
Day 1: Catch a Glimpse of Decorative Bonfire at Every Corner
On the eve of Holi, guide who will take you to the streets of Vrindavan and show you the preparation of Holi. Every corner of the streets is decorated with pile of woods and straw. You will find lady worshipping the bonfire with homemade stuff. Everywhere you will find joy excitement fun in the air. From all corners of the world tourists come to enjoy this festival. Photographers, magazine editors, film makers and show makers, teams of media house come to cover this festival for their channels. All the preparation is done in advance, to capture these moments in the camera. Thus, the fame of this festival is aired across the globe like color is flying in the air.
Day 2: Colorful Atmosphere of This Sacred Land
The next day,  with the first ray of sun people start celebrating this festival by hurling color or dust on one another, entire ambience gets changed every one looks colorful you will not be able to recognize your friends due to color on their face, such activity lasts till the shy of evening. After celebrating this festival, you can come back to the hotel to have shower and lunch. In the evening, you will visit many temples for which these places are primarily known for like Prem Temple, ISCON temple, Pagal Baba temple, and Banke Bihari Temple and many more.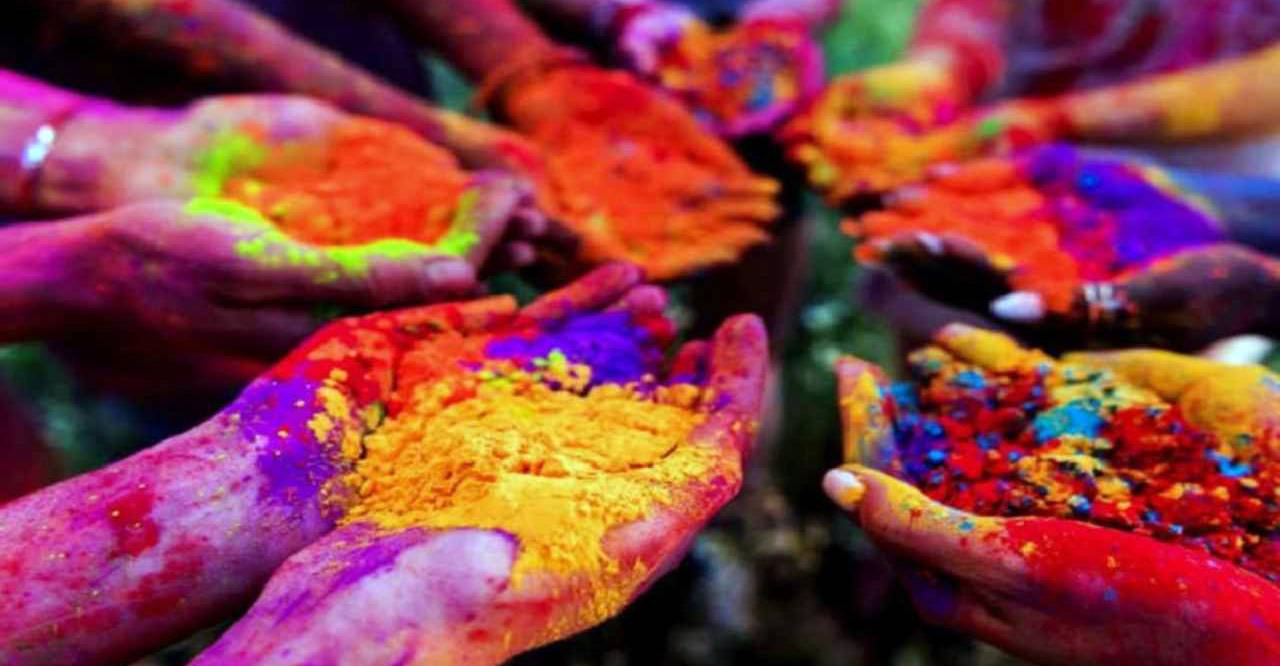 Day 3: Explore the Unfailing Beauty of the Taj Mahal
Early in the morning, after having breakfast, you will proceed to Agra; the travelling time will be around 90 minutes. By ten o'clock, you will be in Agra. On arriving in Agra, you will be directly driven to the monument for sightseeing, Taj Mahal, the symbol of king's undying love for his queen. Here you will be allotted three hours to admire this beauty. Post-sightseeing of Taj Mahal, you will be taken to the restaurant to have lunch. The next destination will be Red Fort of Agra which is the birth place of many Mughal rulers. This fort was commissioned by third Mughal ruler Akbar. You will have enough time for the sightseeing of this monument till sunset you can admire this gigantic piece of architecture. After that you will be on the road to the hotel for staying overnight.
Day 4: Departure
Check out of the hotel according to your convenience; be ready for three hours and thirty minutes drive back to Delhi. The chauffer will drop you wherever you want in Delhi.
This plan is one of the most itineraries by tourists, and it is sold like a hot cake. This tour leaves everlasting memories and brings bundle of happiness and joy and it is a true escape from your stressful daily life.
Rate Your Experience!
[ Ratings:

5

From

1

Visitors ]
Four Days Holi Festival Tour of Mathura and Agra City