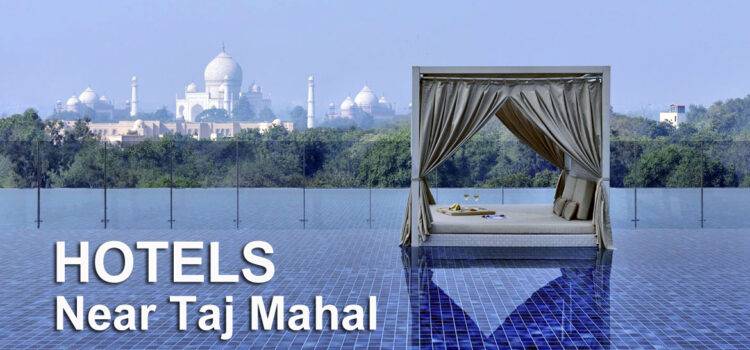 An immense mausoleum of white marble built by 5th Mughal ruler Shah Jahan between 1631 and 1648 in the memory of his beloved wife Mumtaj is situated on the bank of River Yamuna. It is listed in the list of the Seven Wonders of the World and attracts millions of tourists in a year and has become a backbone of Indian tourism and also gives a strong boast to Indian economy. Most of the visitors come to this city for overnight so that they can cover most of the tourist attractions like Baby Taj, Agra Fort, Mehtabh Bagh, and many more. High influx of tourist makes this city ever-growing hospitality market, resulting in the lending of renowned hotel chains here. So for visitors there are uncountable hotels here and this blog is going to help the tourists to book the hotels that can value their money. You can find numerous hotels near by the Taj Mahal in every category from luxurious to budget hotels. Some of most-popular hotels are discussed below.
Taj Khema
This hotel is located in the vicinity of the Taj Mahal which is around 150 meters away from the entry door of the Taj Mahal. It offers a mesmerizing view of the Taj Mahal. This hotel comes in the list of low key-budget hotel and all the tents are well –furnished and remind us of Mughal-era hospitality.
The Oberoi Amarvilas
It is known as one of the best luxury properties in Agra which are managed by the Oberoi group of hotels in Agra. This is an award-winning property and maintains the highest standards of cleanliness and hygiene. Most of the VIP who visits Taj Mahal likes to stay in this hotel. This hotel fulfills all the parameters of the seven stars category furthermore its location adds a value to it which is at a stone's throw from Taj Mahal. It has nothing short of being awesome.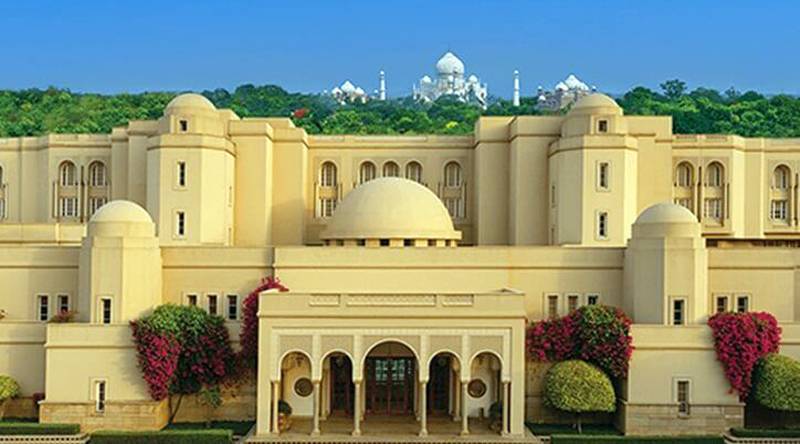 ITC Mughal Hotel
It belongs to a group of ITC hotels which maintains a high quality of services. The luxury and the ambiance of this hotel is an excellent which magnetizes people to stay in this property again and again. It is not far away from the west gate of the Taj Mahal. The location of this hotel is one of the most convenient things from touristic point of view like railway station, airport, monuments, and Yamuna and Lucknow expressway.
Taj View Hotel
This hotel is in six acres and gives a mesmerizing view of the Taj Mahal from the room of its hotel. The architecture work of this hotel inspires from the Mughal which is very similar to them. While staying in this hotel, you can make everyday awesome.
Still there are many hotels which come in the list of prominent hotels like J P hotel, Taj Convention, Radisson blue, Marriot, Double Tree, Trident, holiday inn, Wyndham grand and so on. In order to provide excellent night stay to the tourists, a bunch of properties have been settled in this city which is second to none in terms of providing a quality of services to its guests. In Agra, the hotel industry has been a great source of providing employment to the young generations.
Rate Your Experience!
[ Ratings:

5

From

1

Visitors ]
Best Hotels In Agra Near Taj Mahal For Comfortable Stay